Il passo del vento by Mauro Corona and Matteo Righetto
I'm always fascinated by the way in which books reach us when we need them to. It's almost as if an invisible string tied them to us, to help us grow. Sometimes, we promptly catch those strings with both hands, while others, appear in our life as if placed by fate.
This is what happened with the Italian book Il passo del vento, Sillabario alpino (The wind's step, Alpine Syllabary), written by authors Mauro Corona and Matteo Righetto. My mom is possibly one of the few people left who still takes her books from the library. Il passo del vento was one of her loans.
Il Passo del Vento plot
According to the encyclopedia, the syllabary is the first book that a child receives to learn to read. It is so-called because it is based on the didactic assumption that it is necessary to start from the syllable to form the word.
This book, which is subtitled an alpine syllabary, aims to divide the experiences one can do at the mountains so that people can learn to read alpine nature.
Each letter of the alphabet evokes words, sounds, smells, memories, stories. From the A of Abete (fir) and ends with the Z of Zuppa (soup). Through these words, mountains unfold before and virgin eyes of those who have never experienced such emotions.
Those who hang out a lot in the mountains, find in the syllabary the same feelings that accompany every moment passed between the sky and the bare rock. Each poetic detail is a reference to personal experiences, memories, victories and defeats, moments of joy and fear. A book that encourages you to wander and rediscover yourself.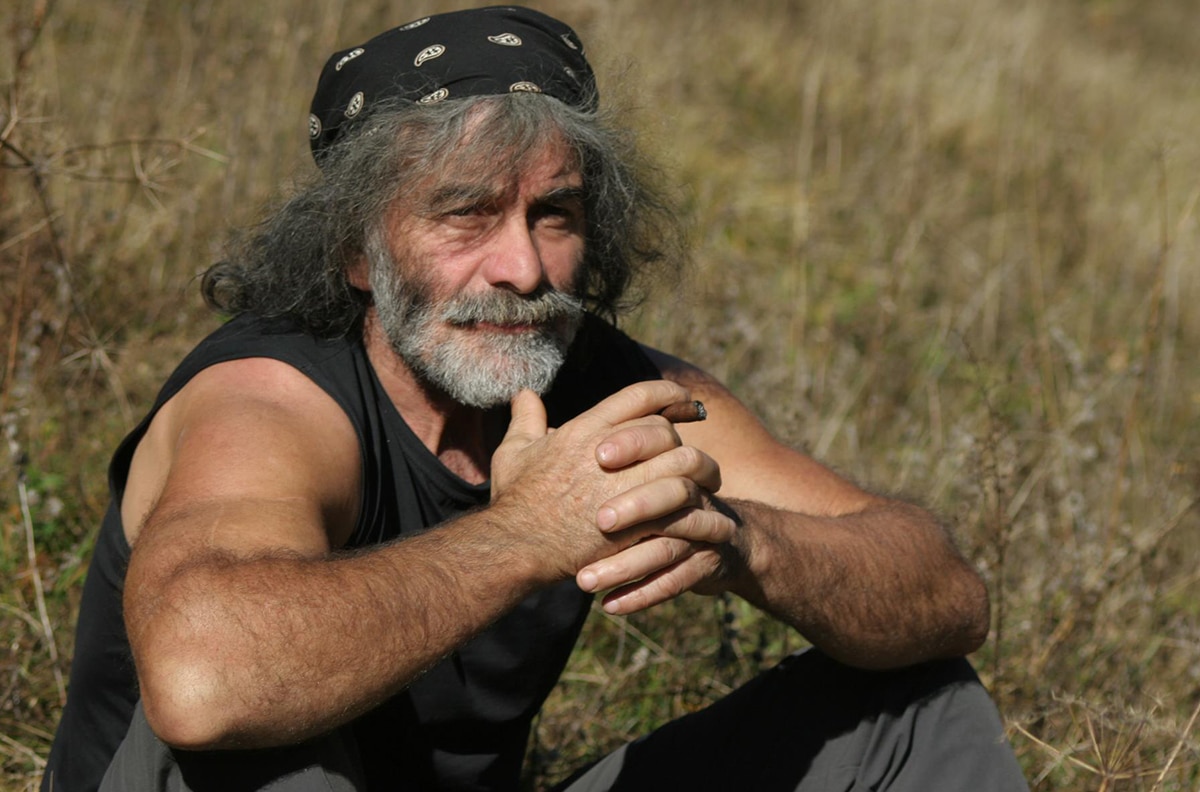 My thoughts on Il Passo del Vento
Italian author and alpinist Mauro Corona has been present in my library for a long time. I know his style and his words. Over time, my relationship with him has changed. I remember the first time I read his "Il volo della Martora" (The flight of the Marten). I was dazed, intrigued, and at the same time detached from that rustic and rural world he described. I looked at the mountains from afar, looking out from the balcony of my apartment in Udine, Friuli-Venezia Giulia. Over time, the boundary between ma and Mauro thinned, my thoughts first flanked his and then almost entirely matched.
It is the first time that I have had the pleasure of reading Matteo Righetto. I must admit, however, that it is with him that I found myself sharing most of the feelings.
His are the words of the syllabary that most often come to mind when I am in the mountains.
My favorite words of this Alpine syllabary
B like Bosco (woods) because the forest is the cure for all evil. A place of emotional intimacy and meditative recollection.
F for Fatigue. The antechamber of self-esteem and dignity.
L for Libro (Book). There are books that cannot be bought. To read them you have to conquer them with sweat and effort. They are the top books.
S for Shortcut. Shortcuts are impossible in the mountains. The mountain does not forgive cheating or deceit.
Z for Zuppa (Soup). A good speech should be like mountain soup. Be done with simple words. Be tasty. Only be served when necessary. Be offered to more than one person. Contain genuine ingredients. Revealing harmony between different flavors. To be homemade. To have the purpose of doing good. Fascinating. Show more colors. Knowing how to warm the heart. Restore strength. Enrich the spirit. Appease hunger. Reassure minds. To be in the right quantity: neither too much nor too little. Be authentic, without secrets.
Il passo del vento is a book to wander with the mind and heart towards the places and suggestions that bind the "mountain people" to these hostile and marvelous lands.
If you're learning Italian and you love the mountains this book is perfect for you.
Elena Feresin